Winston Timp is an assistant professor in Biomedical Engineering at Johns Hopkins University. He earned bachelor degrees in Biochemistry, Chemistry, Physics and Electrical Engineering from the University of Illinois at Urbana. He then earned his masters and PhD in Electrical Engineering from MIT, working at the Whitehead Institute in Paul Matsudaira's lab, focusing his thesis work on the study of cellular communication in a 3D microenvironment. After receiving his doctorate, he trained as a postdoc at Johns Hopkins in the labs of Andrew Feinberg and Andre Levchenko, studying the epigenetics of cancer.
✉ Email: wtimp@jhu.edu
---
Staff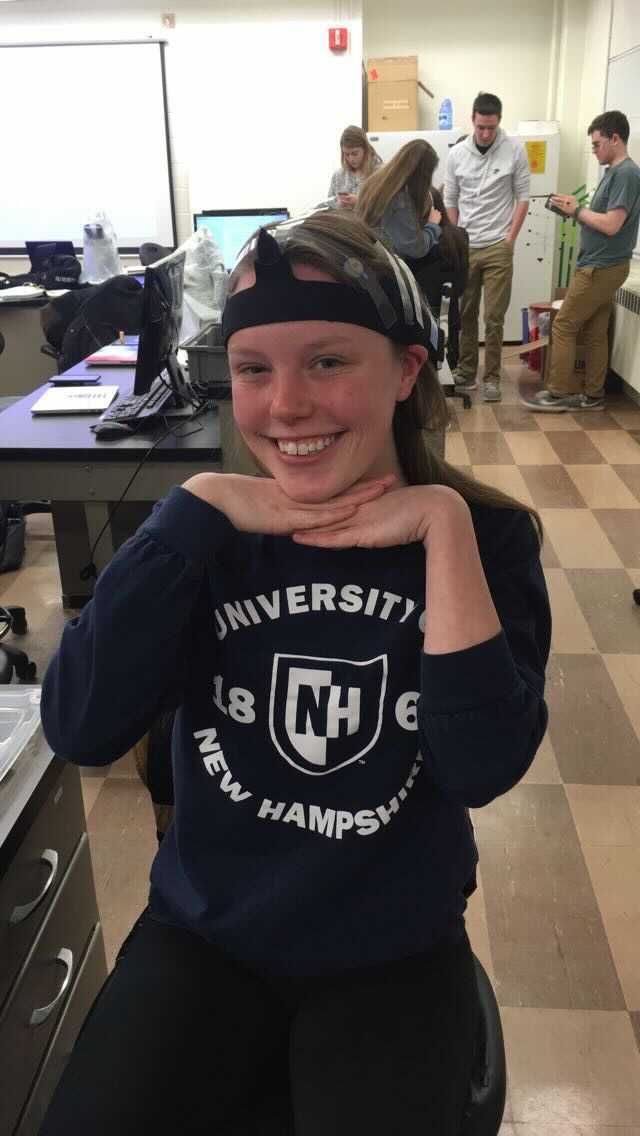 Jess Hosea is a research technician in the Department of Biomedical Engineering. She earned her bachelor's degree in Neuroscience & Behavior from the University of New Hampshire (UNH). While at UNH, she completed her senior honors thesis on effective connectivity in the brain during cognitive flexibility in the Brain Sciences and Cognition Lab. During her time in the Timp Lab, she hopes to expand her wet lab skills and learn computational methods while working on various projects. Outside of lab, she enjoys cooking, napping, and petting every dog that she sees.
---
Postdocs:
Paul Hook is a postdoctoral fellow in Department of Biomedical Engineering. He earned his bachelor's degree in Biochemistry and Molecular Biology at the Pennsylvania State University. He earned his PhD in Human Genetics in Andrew McCallion's lab at the Johns Hopkins University School of Medicine where his thesis work focused on pinpointing the genes and variants underlying genome-wide association signals by using genomic data from disease-relevant cell populations. Outside of science, Paul enjoys exploring Baltimore, getting way too into college football, cooking, and playing disc golf.
✉ Email: phook2@jhmi.edu
Courtney Johnson is a postdoctoral fellow in the Department of Dermatology who completed her bachelor's degree in Chemistry at Tougaloo College. She earned a medical degree and a doctorate in Pathobiology from the Warren Alpert School of Medicine of Brown University. Her doctoral thesis work was conducted in Jonathan Reichner's lab and focused on elucidating integrin receptor crosstalk in the human neutrophil response to fungi. She recently completed a dermatology residency at the Johns Hopkins School of Medicine. She is interested in utilizing sequencing methods to understand Cutaneous T-cell lymphomas and the tumor microenvironment. Courtney enjoys working out, hiking, playing the piano, and spending time with family and friends in her free time.
✉ Email: cjohn263@jhmi.edu
---
PhD Students:
Yunfan Fan is a fifth year PhD student in Biomedical Engineering. Her work primarily involves leveraging sequencing data in infectious disease and metagenomic settings, both for diagnostic purposes and for understanding pathogenic mechanisms on a molecular level. She fondly hopes that one day, the people of Earth will love her as their benevolent overlord while she rules them from her palace in space.
Roham Razaghi is a four year PhD student in the department of Biomedical Engineering. He earned his undergraduate degree in Bioengineering from University of California, San Diego (UCSD). His current project involves developing novel technologies for sequencing/discriminating of proteins. He is also interested in working on autoimmune disorders, specifically Type 1 Diabetes. If not in lab, you can certainly find him on the soccer field.
Ariel Gershman is a third year PhD student in Biochemistry Cell and Molecular Biology (BCMB). She completed her Bachelors in Pharmacology at the University of California, Santa Barbara. She is currently interested in understanding epigenetic regulation of repetitive regions of the genome and developing pipelines to further decipher the role of repetitive sequences in genome function. When not in lab she enjoys playing soccer, hiking and binge watching medical dramas on Netflix.
Sheridan is a 5th year PhD student co-mentored by Drs. Winston Timp and Richard Huganir. She is developing a single-cell long read dataset of the mouse hippocampus in order to uncover the transcript-isoform landscape of neuronal activity in different brain cell types following learning. Her hobbies include foraging, cooking, jewelry making, horseback riding, backpacking and camping.
Sam Sholes is a fourth year PhD student in the Biochemistry, Cell, and Molecular Biology (BCMB) program. She earned her bachelor's degree in biochemistry and molecular biology from the University of Richmond. Also working in the Greider lab, her current project is focused on developing telomere sequencing methods to interrogate proposed mechanisms of telomere length regulation. Outside of lab she enjoys hiking, playing tennis, and trying (unsuccessfully) to convince friends that country music and Shakespeare are cool.
Siqi Chen (Alice) is a first year PhD student in Biochemistry, Cell and Molecular Biology (BCMB). She obtained her Bachelor's degrees in Molecular & Cellular Biology and Applied Mathematics from Vanderbilt University. She is interested in most things related to epigenetics and RNA. She likes to cook and eat as well as travel and sleep. She hopes she could exercise more often, and is trying out marathon.
Luke Morina is a first year PhD student in the department of Biomedical Engineering (BME). He earned his undergraduate degree in BME from Johns Hopkins University. His work focuses on developing computational techniques to improve and support novel sequencing technologies. Outside of lab, he loves to cook, dig for top quality memes on social media, and practice using the Force.
---
Undergraduates:
Quinn Hauck is an undergraduate majoring in biomedical engineering from Seattle, WA. He is fascinated by the complexity of genetic information and cellular pathways, and hopes to understand it better through his work. In his free time, he enjoys hiking around Washington state and plays on the men's ultimate frisbee team at Hopkins